Tel: +86 371-67991755
Fax: +86 371-67993277
Sales direct: +86 15838331071
E-mail:sales@battemachinery.com
24h services
screen changer for recycling processes
screen changer for recycling processes
On the basis of continuous column screen changer, the international invention patent technology, the use of a small amount of the body of the net reverse fast flushing filter to achieve multiple use of the filter, environmental protection and energy saving.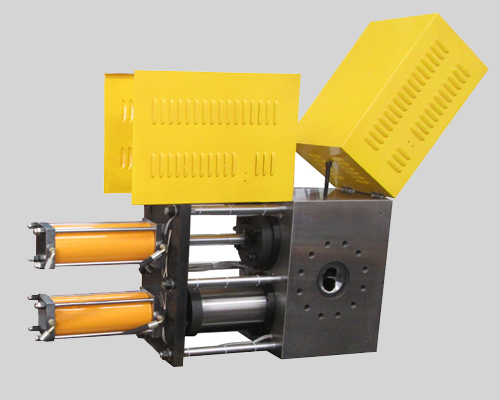 second, screen changer for recycling processes Features / Benefits:
1, the international patent design, winding filter, filter area;
2, patented technology, online washing filter, multiple use, save filter costs;
3, online washing network, saving labor costs;
4, duplex filter, non-stop machine change network, pressure fluctuations.
Fourth, the scope of application:
1, suitable for large granulation, material viscosity medium.
2, the production of other thermoplastic products and materials blended filtration.