Tel: +86 371-67991755
Fax: +86 371-67993277
Sales direct: +86 15838331071
E-mail:sales@battemachinery.com
24h services
Continuous screen changer to enhance the efficiency of the production line for film
The operation process is absolutely stable and reliable to realize the filter replacement, blown film production line manufacturing company in several companies installed the ZB-ASB continuous screen changer. The independent control system is used in the exchanger.
After changing the mesh changer, there is no need to shut down the production line in the process of filter replacement, and at the same time, improve the filtering effect and improve the utilization ratio and productivity of the equipment. The technology of blown film production line almost adopts a simple discontinuous switching system, so it is necessary to shut down the production line when changing the filter. These systems are commonly referred to as the skateboard filter system.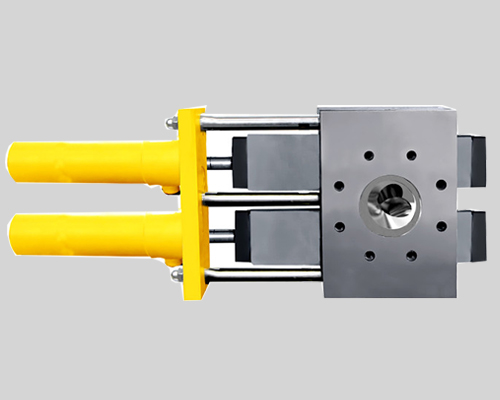 BATTE's ZB-ASB continuous mesh screen changer is a modern filtration system. It does not need to interrupt the production process when replacing the filter screen. That is to say, during the continuous operation of the system, the dirty filter element can be replaced, or the filtration accuracy can be changed when the batch is changed.
The operator will benefit from the new filtering technology, which greatly reduces the number of restarting processes and substantially reduces the production waste or startup loss due to the replacement of the filter. As a result, the production capacity is improved and the filtration performance is improved, which can be reflected from the quality of the films produced. The end-users are very satisfied with the short investment recovery period of the new network changer, and consider investing more filtering technology in the blown film production line in the future.