Tel: +86 371-67991755
Fax: +86 371-67993277
Sales direct: +86 15838331071
E-mail:sales@battemachinery.com
24h services
Cleaning mode of screen changer
Strengthening ultrasonic cleaning is necessary because small molecular impurities are easy to squeeze into the filter element under high pressure and it is difficult to wash them out with high pressure water gun. In order to find out the cleaning time, 1 groups of experiments were carried out. The results are shown in Table 3. Increasing ultrasonic cleaning time alone is not a good way. Therefore, the ultrasonic cleaning time can be set at 2~3h.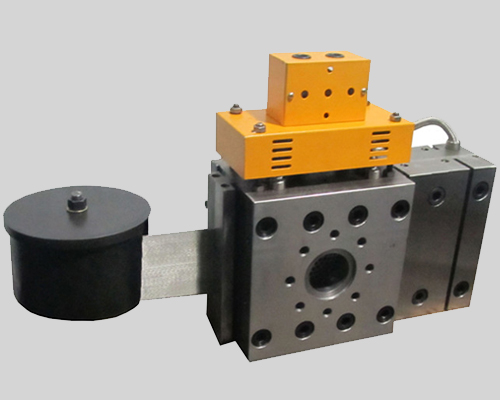 After ultrasonic cleaning, a part of mesh screen changer filter impurities were removed, but still some remained in the filter. In order to remove this part of impurities, a 1.6 MPa steam back blowing production line was built to remove the internal impurities. Practice has proved that the effect is remarkable.
Batte Technology of Zhengzhou mesh changer manufacturer can configure special mesh screen changer according to the materials produced, including XPS extrusion plate special mesh screen changer, blown film special non-stop mesh changer, pipe industry and special pipe special mesh screen changer. Zhengzhou Deao Science and Technology can be widely used in chemical fiber, blown film, flat film, casting film production, pipe, sheet, wire, fiber manufacturing, cutting line, recycling and so on.